Welcome to the East Coast Estate Planning Council.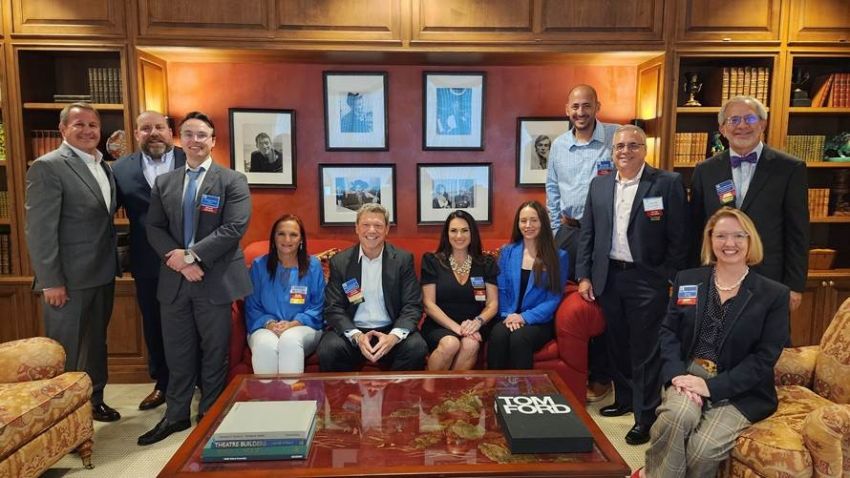 Who We Are:
The East Coast Estate Planning Council is an organization of qualified professionals who work in estate planning. Since 1979, we have sought the advancement of the estate planning field through continuing education on industry leading topics, networking opportunities with other established professionals, and development of relationships through social gatherings. Our Council is comprised of members representing the following professional disciplines: Trust Officers, Attorneys, Certified Public Accountants, Chartered Life Underwriters, Certified Financial Planners and other related professionals.
What We Do:
The East Coast Estate Planning Council plans a variety of events for our members. Our regular dinner meetings include opportunities to network with other members and hear an expert speaker discuss relevant and cutting-edge topics on the ever-changing estate planning landscape, while offering continuing education credit for the following - CPA, CLE and CFP. Our receptions and virtual events, give our members fun and creative opportunities to develop interpersonal relationships with other professionals in a less formal environment. The Council also provides sponsorship opportunities at our dinners and social events which provides great visibility and marketing for sponsors.
Why Join:
An impressive variety of speakers and topics that include continuing education credits for CPAs, Attorneys and CFPs.

Possible speaking opportunities for your firms.

Sponsorship opportunities for members which provide high level of exposure for them and their firms.

Members get to participate in fun and interesting dinner meetings and social events.

Joint dinner meetings with other organizations.

Council members have access to the resources of the National Association of Estate Planners and Councils (NAEPC) including the ability to earn the Accredited Estate Planner AEP® designation.

Inclusion in our online Directory, where you may post your biography, headshot, links to your social media and website, and detailed information about yourself and your firm.
Special Notice...The East Coast Estate Planning Council offers this site for informational purposes only, to provide a better understanding of estate planning, and to further the education of our members and the general public in the field of estate planning. The contents of this site are not intended as legal, tax, accounting or other professional advice or services and is presented without any representation or warranty as to the accuracy or completeness of the information. All uses of this website, other than personal uses, are prohibited. The information on this site is subject to change without notice, and you may not rely upon any such information with regard to a particular matter or set of facts. You should not act or refrain from acting on the basis of any content included in this site without seeking the appropriate legal or professional advice on the particular facts and circumstances. ALL INFORMATION IN THIS SITE IS PROVIDED "AS IS", WITH NO GUARANTEE OF COMPLETENESS, ACCURACY, TIMELINESS OR OF THE RESULTS OBTAINED FROM THE USE OF THIS INFORMATION, AND WITHOUT WARRANTY OF ANY KIND, EXPRESS OR IMPLIED, INCLUDING, BUT NOT LIMITED TO WARRANTIES OF PERFORMANCE, MERCHANTABILITY AND FITNESS FOR A PARTICULAR PURPOSE. In no event will The East Coast Estate Planning Council, its agents, officers, directors, or employees be liable to you or anyone else for any decision made or action taken in reliance on the information in this Site or for any consequential, special or similar damages, even if advised of the possibility of such damages. Links to information on other sites are for your convenience only and are not an endorsement or recommendation of those sites.

The East Coast Estate Planning Council Inc.
Jacqueline Farina, Administrator
Email:

ecepc2@gmail.com | Tel. 561.714.2360
All Rights Reserved

- Copyright
©
2023 The East Coast Estate Planning Council, Inc.
---
The East Coast Estate Planning Council is affiliated with the National Association of Estate Planners & Councils and joining can fulfill the requirement of belonging to an affiliated local estate planning council to become an Accredited Estate Planner® (AEP®) designee. Please contact the national office at 866-226-2224 to learn more about the Accredited Estate Planner® designation.