Asset Protection in The Estate Planning Context
Date:
Tuesday, February 11, 2020
Location:
Ruth's Chris Steakhouse
Speaker:
Jonathan Gopman, Akerman LLP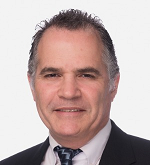 East Coast Estate Planning Council
Speaker: Jonathan Gopman, Biography
Jonathan Gopman is a partner in Akerman's Naples office and also spends substantial time in the Fort Lauderdale office. Jonathan's practice focuses on sophisticated wealth accumulation and preservation planning strategies for entrepreneurs. He assists entrepreneurs with their personal and business planning needs at all phases of the wealth accumulation and preservation cycle. In his practice Jonathan takes a four part approach to wealth preservation planning by assisting individuals in implementing sophisticated estate planning, tax deferral, tax-favored investment and asset protection structures. Jonathan's personal practice emphasizes international wealth preservation planning. Jonathan has substantial experience in assisting high net worth families with international and domestic estate planning, implementing foreign trust structures, business planning and general tax planning.
Jonathan is an adjunct professor in taxation at Ave Maria Law School in Naples, Florida. Jonathan is a commentator on asset protection planning matters for Leimberg Information Services, Inc. ("LISI"), a member of the legal advisory board of Commonwealth Trust Company in Wilmington, Delaware, and a member of the Society of Trust and Estate Practitioners ("STEP"). He is AV rated by Martindale Hubbell. Jonathan is a member of the Board of Trustees of the Lee Memorial Health System Foundation. Jonathan is also a member of the University of Miami Citizens Board having previously served on its executive committee and is a past chairman of the Naples Chapter of the Citizens Board. Jonathan serves on the professional advisory committee of The Humane Society of Naples and on the Collier Advisory Council for the Children's Hospital of Southwest Florida. Jonathan is also on the Naples Advisory Board of the Cystic Fibrosis Foundation - Tampa Chapter.
Jonathan is the co-author of the revised version of the BNA Tax Management Portfolio on Estate Tax Payments and Liabilities. Jonathan has been interviewed for, and quoted in, numerous articles in well known publications such as the New York Times, Bloomberg Magazine, Forbes Magazine, Wealth Manager Magazine, and the Elite Traveler. Jonathan has been selected for inclusion in The Best Lawyers in America® from 2009-2017 in the specialty of trusts and estates, he has been selected as a Florida Super Lawyer annually since 2010, and he was included in the Florida Trend Legal Elite for 2010, 2011, and 2014. In the December 2005 and 2007 issues of Worth Magazine, Jonathan was recognized as one of the top one hundred estate planning attorneys in the country. Jonathan is considered one of the leading experts in the world on asset protection planning. Jonathan also serves on the professional advisory boards of TitleAuction LLC, a Florida limited liability company, Peninsula Lifestyle Capital, PLLC, a Florida limited liability company, and Insightion, LLC, a South Carolina limited liability company, all privately held companies in various lines of business.
"Asset Protection in The Estate Planning Context"
Jonathan Gopman, Akerman LLP
February 11, 2020
5:30-8:30 pm
Ruth's Chris Steakhouse
Menu
Ruth's Chris Steakhouse Salad
Entree Choices: 6 oz Filet and Shrimp, King Salmon or Stuffed Chicken Breat
Mashed Potatoes, Creamed Spinach and Cremini Mushrooms
Mini Cheesecake with Fresh Berries or Mini Chocolate Sin Cake
Our Sponsors Tonight