Business Trusts
Date:
Wednesday, April 28, 2021
Location:
Virtual Zoom Meeting
Speaker:
Professor Lee-Ford Tritt, University of Florida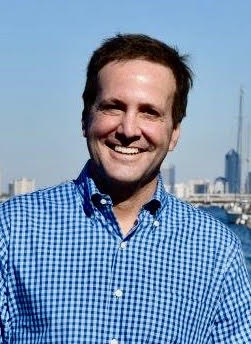 This is a Joint meeting with the Palm Beach Tax Institute
We will leave the Zoom room open after the presentation for some networking time for those of you that would like to stay on.
Lee-ford Tritt, NYU School of Law, J.D., LL.M. (taxation), is a law professor at the University of Florida College of Law and Director of the Center for Estate Planning. Lee-ford is an Academic Fellow of the American College of Trust and Estate Counsel. In addition, Lee-ford has served in many positions for the ABA RPTE and Tax Sections. He also served as the President of the American Association of Law Schools' Trusts & Estates Division as well as an advisor for the Committee on an Act on the Recovery of Stolen Cultural and Artistic Property for the National Conference of Commissioners on Uniform State Laws. Before joining UF College of Law in 2005, Lee-ford spent eight years in the New York City trusts and estates departments of Davis, Polk & Wardwell and Milbank, Tweed. Lee-ford's strong commitment to students and the practice of law has helped earn him Professor of the Year for the academic years 2008/2009; 2009/2010; 2010/2011; 2011/2012 and 2012/2013. In addition, he received the University of Florida's Presidential Award for Excellence in Education in 2011 and the University's Impact Award in 2012. Lee-ford has published several books and many academic articles. He is frequently cited as an authority in newspapers, magazines, and academic articles. Lee-ford is a frequent lecturer across the country on various estate planning and tax issues, including presentations for the ABA's RPTE Law Section's annual meetings, the ABA's Tax Section's annual meetings, the Heckerling Institute on Estate Planning, the Notre Dame Tax and Estate Planning Institute, and Bloomberg BNA Tax & Accounting.
Sponsored by:


Related Document(s):